August 20th, 2019
Now that school is in full swing for much of the midwest, college application season is right around the corner. When applying to college, students always want to know how they can "stand out" and differentiate themselves from other applicants. A great way to do that is by not only performing well academically but also making an impact in your school and/or community.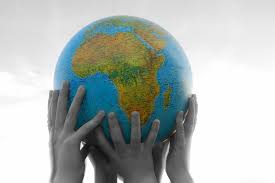 Colleges want to know how you will make your mark in and out of the classroom. In order to determine this answer, it is important to look deep inside yourself. What are your interests? What are your passions? What are your talents? Colleges want to see that you've devoted time and energy to an activity or project that you are fully committed to, and that you're working to bring about positive change. The article shared below from Forbes.com provides great content on this topic. Invest yourself fully in all that you do, and you'll be successful in your everyday life and in the college application world.
Article linked below from Forbes.com, published September 12, 2015 by Chris Teare
Colleges Ask: What's Your Impact?
Last month I posted How Colleges Judge Your High School Courseload, prompted by an encounter with a prospective student at Drew University. The first document in every application is indeed the transcript: What courses has a student selected; how has he or she performed? The second document that can be a deal-maker or –breaker is the resume, one which takes a different form in the context of the Common Application. The first question college admissions officers ask is, "Can and will this student do our academic work and go on to graduate?" The second is, "What impact will this student have outside the classroom?" If you want to be successful in the college process, you need a good answer to both questions.
The best way to build a record that will result in a compelling resume is to pursue your interest—or interests—as fully and passionately as you can. I consciously wrote a singular at first, because you may be zealously devoted to only one thing. If so, be great at it, and your accomplishment may be enough. I worked with a young man who is now a junior at Yale whose only significant extracurricular commitment was—and is—sailing; however, as a Youth Olympics Gold Medalist, that one thing, based upon great talent and untold hours on the water, made him someone every college coach in the nation wanted to recruit. He can, and has, done the academic work, and he can make a sailboat go faster than anyone else. He wins.
Tagged: Applications, College, High school, Personal characteristics, volunteer