May 12th, 2020
And will they reopen this fall? These are the two most frequent questions crossing my desk in recent weeks. If only I had a crystal ball …
In these uncertain times, higher education leaders are trying to determine what fall semester will look like. Many universities have already pushed back the first enrollment deposit date from May 1 to June 1, affording students and parents more time to consider their options.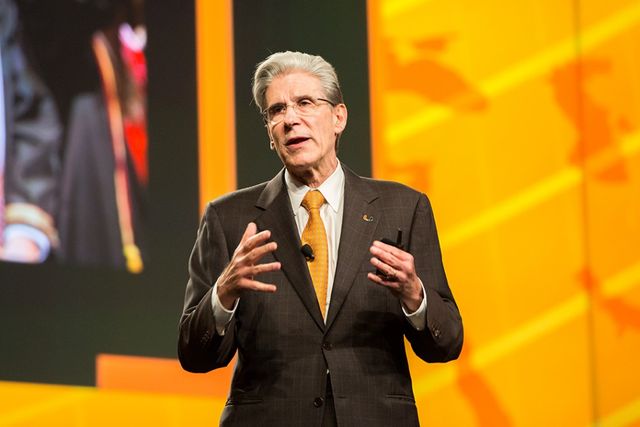 Yet, while students are being asked to make a commitment, colleges find it nearly impossible to commit to clear plans with certainty. We'd all like to be optimistic and we have no doubt that every campus would like to reopen for business as usual. However, the pandemic and related safety concerns will dictate choices.
Many colleges have set a date to announce their plans for fall semester and The Chronicle of Higher Education is tracking updates from individual schools on this topic.
While most universities have yet to release their plans, University of Miami is providing admirable transparency about considerations for reopening this fall. Today, to provide insight, we share an article from The Miami Hurricane student newspaper, where President Julio Frenk, a world renowned health expert and physician, uses his background to create a four-part plan for what students might expect this fall.
Information referenced below from The Miami Hurricane student newspaper on May 11, 2020 written by Anna Timmons
President Frenk outlines his plan for a return this fall
University of Miami President Julio Frenk is confident that in-person instruction will resume come August. However, during a Zoom roundtable discussion with student media leaders on April 30, Frenk said the campus environment students return to will be very different.
The university's plan for a return in the fall will include mass-testing of students and employees for COVID-19, contact tracing and a reimagination of on-campus lifestyle and instruction, Frenk said.
Throughout the course of this pandemic, Frenk has been leading UM decisions not just as the president of the university, but also as a world-renowned global health expert. During his long career in public health, Frenk has worked as a physician, Mexico's secretary of health, an executive director at the World Health Organization, a senior fellow of public health at the Bill and Melinda Gates Foundation and most recently served as the dean of the Harvard T.H. Chan School of Public Health.
Read more at The University of Miami Hurricane student newspaper>>