March 8th, 2022
While many students find their initial college placement to be a great fit, sometimes solid reasons lead students to want change: new academic interest, shift in personal priorities or family circumstances, mental or physical challenge or, as for many students over the last couple of years, pandemic-related constraints.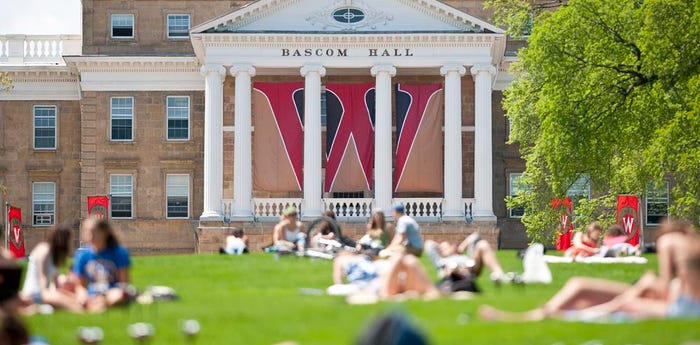 Transferring to a new college is a big decision that requires careful planning and consideration, and the search is highly intentional. After a few college courses under their belt, students have gained maturity and academic focus. Of course, the greatest emphasis in the transfer admission process is college coursework and achievement.
When evaluating transfer candidates, colleges also look for community involvement both on campus and off. Another important factor in the transfer application is letting schools know why you're transferring. Applicants should convey their reasoning in a positive and compelling manner, without dwelling on negative aspects of their current college setting.
Transferring during college is not a new concept, but Covid-19 added a whole new spin on enrollment decisions for many students, including our own Sarah B`. We appreciate Sarah's candor as she shares her transfer experience, reminding us all that "any decision can be great depending on what you make of it!"
Sarah B.'s first year experience transferring University of Kentucky to University of Wisconsin-Madison …
The onset of Covid meant making a bold decision in late summer of 2020 to withdraw from the college in a city far from Kentucky and enroll in a public university a short distance from home. I had had my heart set on a change of scenery, but decided that in a time of ambiguity, it would be best to adjust my longer-term plans.
I chose Psychology as my major at the University of Kentucky but decided to take STEM classes that would put me on a Pre-Physician's Assistant track. My new plan to transfer after my freshman year motivated me to work extra hard in all of my classes. Because everything was online, I had ample time to study and get ahead. The first semester was isolating, but I was able to join a few clubs and discovered helpful resources like office hours and group tutoring to connect with others.
I began the transfer process in December over winter break by looking at a variety of schools and making a list of the ones that interested me. This list looked different from the first time I had applied to colleges because I had an idea of the schools I wanted to reapply to. I also added a few other schools that I regretted not applying to the first time.
After assembling a list, it was time for research and setting up appointments with admission counselors at each school. The most stressful part of the process is estimating credit transfer. I asked each school if they had a system to calculate credit equivalencies before I applied. Many of them did but had a credit appeal process for credits that did not appear to have an equivalent. The appeals process was only available to students that were accepted.
In order to maximize my credit transfer, I researched the course requirements to declare a Psychology major at each school. I also asked admission counselors to review my Spring class schedule and suggest classes I should drop or add. This was extremely helpful, but I ended up with an incredibly difficult course load trying to accommodate all the schools I was applying to. In retrospect, I should have focused on a few schools with similar course requirements.
After hearing back from all the schools, I decided to commit to the University of Wisconsin -Madison and I could not be happier with my choice! Halfway through the first semester, I switched my major to Biology because I did not want to have to retake Psychology courses that did not transfer, but it all worked out for the best.
At first, I was worried that navigating a big university would be difficult, but there are many resources to help connect you with what you need. Many schools offer a one-credit class for first-year students to help you get acquainted with the campus and available resources. At UK it was called UK 101 and at UW it was called The Wisconsin Experience. These classes provided an in-depth look at the resources on campus, opportunities in our community, skills for success, and the inside scoop. It's a good way to meet other new students and set goals for the semester.
With campus life opening up again, I was eager to get involved and the activity fair was a perfect place to start. I signed up for many clubs and this semester I have an internship with one of them! I've found that there are a lot of clubs, especially for pre-med and business students, that are dedicated to making sure you are prepared for the next steps and give you great connections to Alums in that field. This is another great place to meet people and there's a good chance that you will be taking the same classes so definitely form a study group.
Meeting people as a transfer student was what I was most worried about, but there were so many people in the same boat as me. I connected with other sophomore transfer students through a Facebook page, and they are now some of my closest friends. People who post their Snap or Instagram want to connect so don't be afraid to reach out.
There were a lot of times over the past two years when I was worried about whether I had made the right choice like choosing my major, changing schools three times, and picking my classes. If there's one thing I've learned from my experience it's that any decision can be great depending on what you make of it!