September 4th, 2018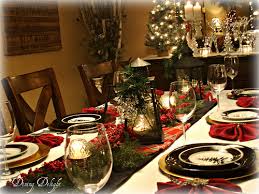 Have you ever had to choose someone to help you with a project or become a member of your team, and found yourself leaning towards the person who shows more interest and dedication to the task?
Many colleges act the same way. 
Assessing a student's "demonstrated interest" has become one of the best ways to gauge an applicant's likelihood of enrolling if admitted.  We've discussed the importance of demonstrated interest in the past and we continue to encourage students to develop connections with admission counselors at colleges they're considering seriously.  
Demonstrated interest comes in many forms and is not restricted to campus visits.  Web chats, information requests, even sending official test score reports can signal your interest to a college.
Many schools are looking for students to initiate contact with their admissions office.  Seniors can demonstrate interest in the coming weeks by meeting with visiting college admission representatives in their schools and at locally-held gatherings, or emailing the admissions office to find out if and when they will be in the area.  Juniors can do the same.
It's important to note that not all colleges use demonstrated interest as a factor in admission decisions.  Colleges offering admission to only a single-digit proportion of applicants, for example, do not generally encourage such contact.  However, if a school strongly encourages campus visits or offers campus interviews, your level of interest will probably be taken into consideration.  As always, it is important to be genuine in your communication with admission staff and be yourself.  
Here's a great article to tell you more.
Article referenced below published on May 21, 2018 by US News, written by Kelly Mae Ross
In addition to reviewing transcripts, essays and test scores, some college admissions officers look at whether prospective students have shown enthusiasm and curiosity about a school during the application process.
In the admissions world, this is what's known as demonstrated interest.
In a 2017 report from the National Association for College Admission Counseling, 13.7 percent of colleges surveyed rated demonstrated interest as having considerable importance in freshman admissions decisions. Another 25.5 percent said it was of moderate importance.
Read more at US News >>
Tagged: Admission decision, College, Demonstrated interest