October 15th, 2019
Understanding need-based financial aid can be overwhelming, and through this blog post we hope to alleviate some of your confusion. The first question that many families ask is, "How do we apply for aid?" While students apply for admission, parents seeking need-based assistance take care of the financial aid application process.
There are two principal forms to understand: all colleges use the FAFSA in computing financial aid award packages, and some private colleges also require the CSS Profile to review a family's financial resources from a different perspective. Every college offers a financial aid section on its website, where you can find highly detailed information about both process and requirements.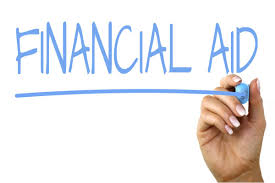 With both FAFSA and CSS Profile live as of October 1st, questions naturally arise. We're often asked, "What, exactly, is the difference between the two?" The article linked below from NerdWallet lays out the basics of both FAFSA and Profile pretty clearly.
Please note: on today's blog post we focus primarily on need-based financial aid, but many families are interested in merit scholarships as well. While both need-based and merit scholarships provide college students with financial assistance, a merit scholarship is generally unrelated to demonstrated financial need; instead, it's based on a high level of achievement in academics, athletics or the arts. We'll devote a future blog post specifically to merit scholarships.
Article linked below from NerdWallet, published September 30, 2019, written by Anna Helhoski
CSS Profile vs. FAFSA: How Are They Different?
To get financial aid for college, you must submit the Free Application for Federal Student Aid, or FAFSA. But your school may also want you to submit the CSS Profile, an additional application that determines state and institutional financial aid.
» MORE: Your guide to financial aid
The FAFSA determines your eligibility for federal aid like the Pell Grant, work-study and federal student loans if you attend most colleges that participate in the Title IV federal financial aid program. The application is also often required by states and schools for their own scholarship and grant programs.
The CSS Profile is only used by certain schools, listed on the CSS Profile site, as part of their financial aid process for aid like grants and scholarships.
To read more go to Nerd Wallet>>
Tagged: Applications, College, Financial aid, High school