May 14th, 2018
As more colleges eliminate standardized tests from their admission requirements, the long-standing debate about whether test-optional schools provide more diversity on campus is still going strong.  Studies have documented a correlation between family income and test performance.  The higher the income, the more opportunities for test prep classes, which in turn increase scores.  This typically leaves low income families, including many minority students, at a disadvantage.  
Our experience shows that test scores do not always reflect a student's strengths and abilities and we have a great appreciation for colleges that are test-optional, interested in understanding all facets of an applicant.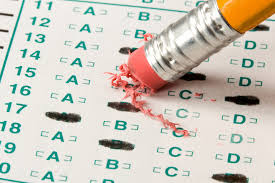 One significant question remains to be answered: does a test-optional admission policy really diversify a college campus?  In today's article from Inside Higher Ed, writer Scott Jaschik lays out all the evidence.  After reviewing this article, what are your thoughts? 
For a full list of schools that have a test-optional or flexible test policy, please visit www.fairtest.org.
Article referenced below published April 27, 2018 by Inside HigherEd
Each year, more colleges announce that they are ending requirements that applicants submit SAT and ACT scores — joining hundreds of others in the "test-optional" camp. Just this week, Augsburg University in Minnesota made such a shift. The university's announcement said that the policy had strong faculty support and was seen as likely to boost the diversity of the student body. High school grades in college preparatory courses are the key to good admissions decisions, said officials there, just as their peers have said at many other institutions.
Read more at Inside HigherEd >>
Tagged: ACT, Admission decision, College, High school, SAT