April 2nd, 2018
Did you hear a giant exhale last week?  The waiting game is over as most seniors received their remaining admission decisions; we've loved hearing from students about results.  Readers may be surprised to know that nearly all seniors saw each of these three words:  admitted, denied and wait-listed.  And that is as it should be.
The green light, yellow light, red light and lottery admission estimate system we have in place at Shrop Ed helps instill confidence that there will be good news as those decisions roll in.  As the number of applicants continues to rise, the number of rejections from colleges and universities increases as well.  This puts an extreme amount of pressure on students, and we hope that younger students and their parents understand the importance of creating an application list that includes plenty of green and yellow light options that feel like a fit.  Our seniors vouch for it.
Back to those three big words – here is some advice pertaining to each:
Admitted
Congratulations!  You can finally take a deep breath and enjoy the moment.  You now have until May 1st to notify the college of your choice that you will enroll.  Explore carefully between now and then to make sure you're fully comfortable with your decision. 
Did you know that every admission offer is contingent on continued success?  Be certain to maintain your efforts in school, finishing strongly.  This not only insures a smooth transition to college in the fall, but keeps you on the right side of your admission offer.
Wait-listed
If this college remains your top choice, accept the offer and make clear that you are still interested by doing more.  Update your file, if the college allows, with your most recent grades, latest test scores (if not already on record), new accomplishments and distinctions, etc.  Remain proactive, reaching out to your admission counselor and demonstrating authentic interest.  If you would definitely enroll if admitted, state this unequivocally.
Denied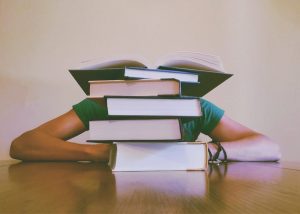 This is hard news to swallow, but it is a competitive world and the admission landscape has grown more challenging with each passing year.  Keep your head up and focus on the schools you were admitted to.  You are the same person today as you were before receiving the news; your strengths and potential to succeed are fully intact.
Not being accepted is difficult to handle, especially after putting your heart and soul into the college application process.    In the article we share with you today, writer Deirdre Fernandes from the Boston Globe digs a little deeper into the reality of disappointments surrounding U.S. colleges and universities.  
Article referenced below from Boston Globe
Published March 27, 2018
You've seen the viral videos: high school seniors leaping around the room, overjoyed at discovering that their top-choice college has welcomed them into the ranks of the incoming freshman class.
But for every victorious online posting, there are multiple high school seniors simultaneously being rejected from those very same schools.
Getting into the country's most selective colleges is more fiercely competitive than ever, with many schools reporting a record number of applicants, boosted by an easier application process and more aggressive recruiting. Twenty years ago, for example, Tufts University admitted 33 percent of the students who applied; last year Tufts made offers to just 15 percent of the pool. Northeastern University extended offers to nearly four out of five applicants in 1998, but only one out of five this year. Williams College's admissions rate has shrunk from 26 percent to 12 percent over two decades.
Read more at Boston Globe >>
Tagged: Admission decision, Applications, College